Assistant Vice President, Deputy Chief Investment Officer, and Assistant Treasurer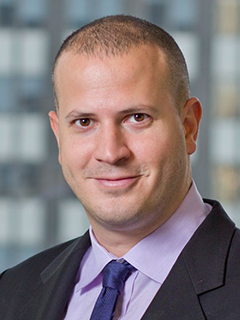 Asaf Zentler, formerly vice president of J.P. Morgan's investment bank, has joined the University of Miami as assistant vice president, deputy chief investment officer, and assistant treasurer of the Investments and Treasury team.
In his role, Zentler leads the University's treasury functions, including banking and bank relationships, cash management, and bond and term loan issuances. Asaf works closely with Brandon Gilliland, vice president and CFO, and Charmel Maynard, associate vice president, chief investment officer, and University treasurer, on our liquidity, capital markets, debt management, and endowment/pension asset management.
Zentler comes to UM with more than fifteen years of experience, most recently serving as a vice president in J.P. Morgan's investment bank for the past seven years. He has expertise in executing loan and bond transactions, capital structure advisory, operational and financial due diligence, and financial modeling. He recently advised several large companies on their financings for mergers and acquisitions, refinancing of existing debt and new capital projects. Prior to J.P. Morgan, Asaf spent time at American Express, Fischer-Jordan Consulting and Ernst & Young.
He holds an M.B.A. in finance and financial instruments and markets from New York University and an L.L.B in law and B.A in accounting from Tel Aviv University.